According to texts released by attorney Thomas Grover, Democrat New Mexico Gov. Michelle Lujan Grisham received questions ahead of time for the October 18, 2018, KOB 4 television debate during her first run for governor. 
The texts appear to show multiple correspondences between the governor and a KOB 4 representative, who asked, "I've seen the questions. Want them?"
"Chris: Yeah, guys Theresa Cardenas and Theresa you have a question about water," another text reads.
"Cardenas: Yes I do. Through the Rio Grande Compact, New Mexico is forced [to] share water with other states. As governor, how would you deal with the water compact case the is before the US Supreme Court," they continue. The texts appear to be from a teleprompter script.
Other texts included those about immigration, crime, among other issues.
The texts also appear to show the individual from KOB was supporting Lujan Grisham's candidacy, writing she will "kill it" and "I've never wanted someone to be our governor more than I want to see Michelle."
Following the release of the texts, Republican gubernatorial nominee Mark Ronchetti's campaign released a press release, where Ronchetti's communications director Ryan Sabel said, "This governor has repeatedly dishonored her office and disrespected the people of New Mexico. She committed sexual assault and then paid off her victim with hush money. She played by her own set of rules during COVID. Now we see where it all started – brazenly cheating during a statewide television debate."
Ronchetti said in a statement, "These bombshell text messages show that Michelle Lujan Grisham will brazenly cheat and deceive New Mexicans in order to attain and hold onto her power. This governor is corrupt to the core and must be held accountable."
The campaign also released a timeline of the texts: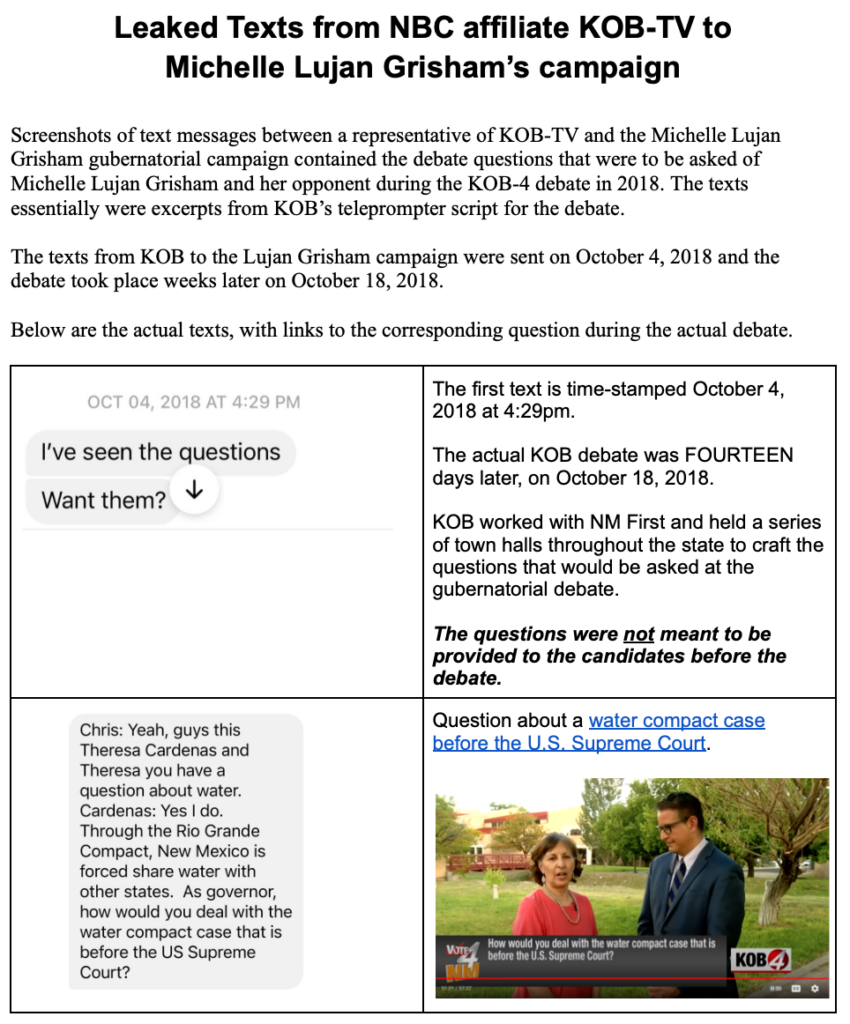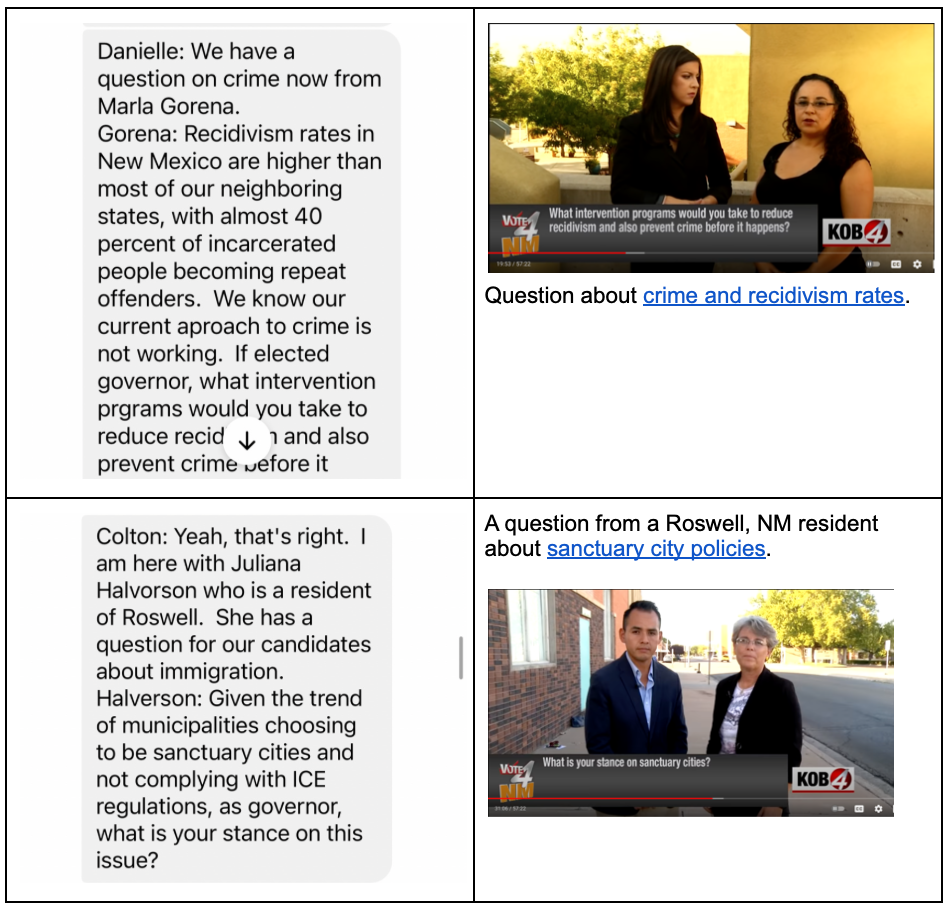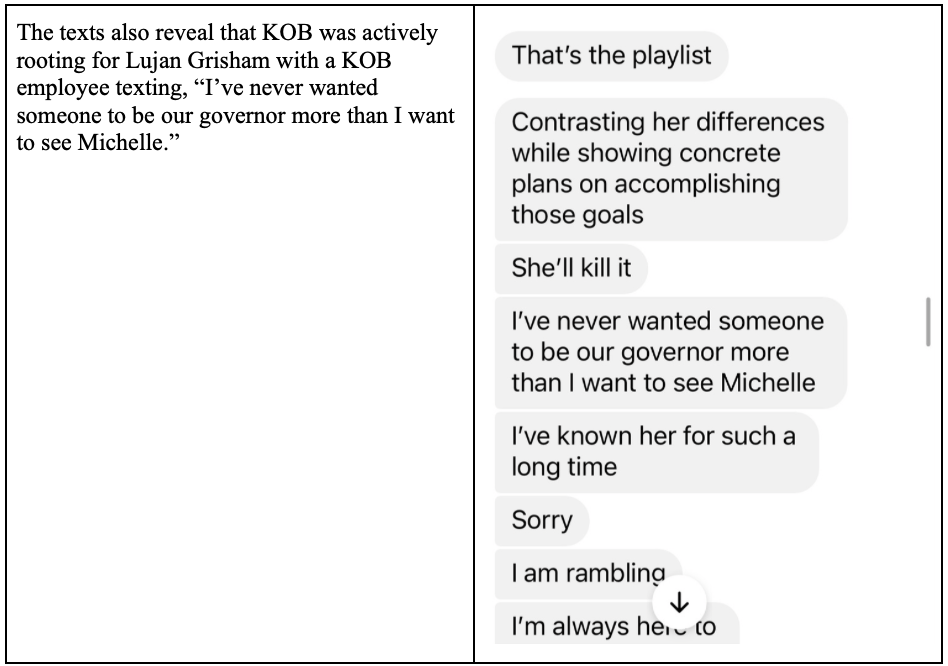 The governor's race is hotly contested, with Ronchetti polling statistically even with Lujan Grisham, according to Emerson College's survey. Another poll shows Ronchetti leading Lujan Grisham by one percentage point.
This article originally appeared on the Piñon Post.